Tetherow Homes For Sale



Find Tetherow Homes For Sale in Bend, Oregon here! Located adjacent to the Deschutes National Forest on Bend's Westside, Tetherow is a luxury golf community located in the SW corner of Bend, OR. Know the Tetherow real estate listings observed below on this Bend real estate site are updated throughout the day in real time from the Central Oregon MLS. This includes every vacation home, luxury home, townhome, condominium, and single family home offered for sale in the Tetherow neighborhood through the local Bend, Oregon MLS. Are you entertaining building a luxury home fronting the golf course? If so, we have an abundance of stunning golf course frontage lots which might just interest you.
Tetherow Real Estate updates

If you haven't already, be sure to register for a free account so that you can receive instant email alerts whenever new homes for sale in Tetherow surface, as well as the latest Tetherow real estate MLS listings to hit the market in Bend, OR. If you decide Tetherow is not your flavor, then we suggest at looking at comparable neighborhoods in close proximity. This includes The Highlands and Broken Top, both of which offer stunning luxury homes for sale on Bend, Oregon's coveted West side.
All Tetherow Real Estate & Homes For Sale
September 22, 2023
$2,362,450
Med. List Price
Tetherow Town Homes & Condos For Sale
September 22, 2023
$1,039,000
Med. List Price
Tetherow Real Estate in Bend, Oregon
If you would like more information on Tetherow real estate for sale, just click the "Request More Information" button when viewing the details of that particular property. We can provide you with real estate disclosures, neighborhood CCR's, past sales history, builder rcommendations, architectural review commitee guidelines, dates and even prices of the Tetherow homes and real estate recently sold. We also have a current, up to the day, inventory of buildable land and lots in this beautiful golf community. If you are looking for Tetherow real estate in Bend, Oregon... than we have you covered!
Planning an overnight stay? If you are looking for accomodations, than we suggest you start here. Are you an avid golfer? If so, then great, you can learn more about Tetherow golf here. If we had to choose only one resource to point you to in order to learn more about Tetherow prior to your visit, then we handedly suggest visiting Adventures at Tetherow, an outstanding piece written by the good folks at Travel Oregon.
If you are unfamiliar with Tetherow, here is a map to find your way there, and In the meantime, enjoy this fun video below on the Tetherow neighborhood and the homes for sale which await you in this golf resort community on the Westside of Bend, Oregon!
Tetherow in Bend, Oregon... It's the Lifestyle!
Lastly, if you are preparing for a trip to Bend, Oregon to view homes for sale and would like to discover if Tetherow real estate is a good fit for your lifestyle, than we suggest you spend time on Visit Bend to learn more about the activities available in this golf community. We genuinely believe Bend has many fine neighborhoods to offer potential home buyers, with an abundance of options for a smart real estate purchase, but few will surpass this beautiful and vibrant neighborhood called Tetherow.

Tetherow Land & Lots For Sale
September 22, 2023
Tetherow Homes & Real Estate For Sale

If a quality lifestyle is desired outside your front door, then know you have arrived the moment you drive into the Tetherow community, where an abundance of many stunning Tetherow Real Estate and Homes for sale await your residence. Enjoy fine cusine at The Row after a workout at the Tetherow resort facilities, including the athletic center and swimming pool. Allow Greg Broderick, a Bend Broker with over 26 years real estate experience (20+ years in Bend) help educate you on Tetherow, a fabulous Westside golf community. Contact Us to learn more about the Tetherow real estate opportunities in this neighborhood. Greg can be reached at (541)280-2363 or by email at greg@bendrealestate.com if you would like to discuss a Tetherow Home For Sale. See you in Bend!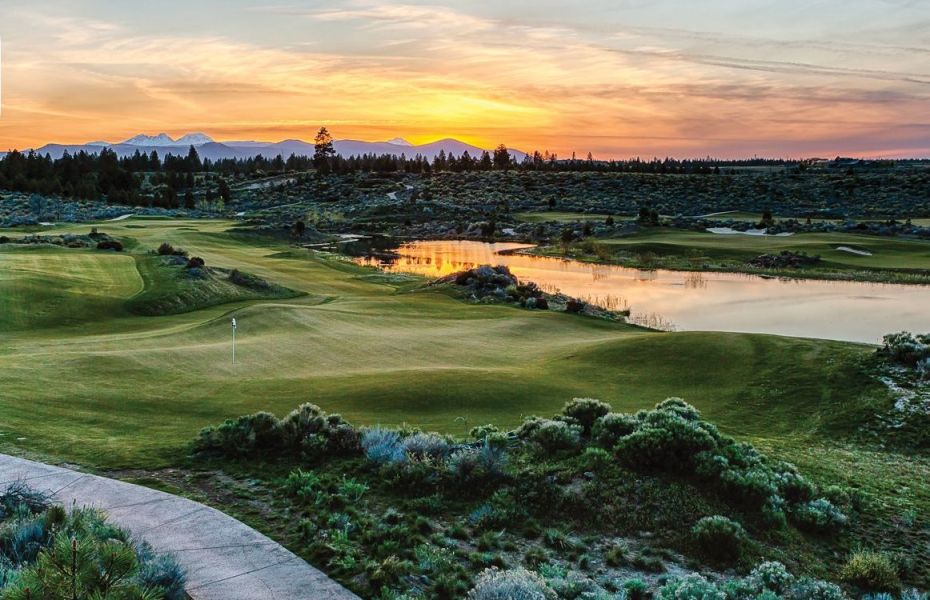 Tetherow Homes, Condos & Land / Sold
September 22, 2023
$1,495,000
Med. List Price
New Tetherow Listings - Last 7 Days
No Matching Listings
Discover the Beauty of Tetherow In Bend Oregon!
Explore the luxurious real estate and homes for sale in Tetherow, Bend, Oregon. Discover the amenities, lifestyle, and benefits of living in this picturesque community.
Tetherow, a breathtaking community nestled in the heart of Bend, Oregon, offers a stunning array of luxury real estate and homes for sale. With its picturesque setting, world-class amenities, and vibrant lifestyle, Tetherow has quickly become one of the most sought-after neighborhoods in Central Oregon. In this article, we'll delve into the Tetherow lifestyle, the real estate market, and what makes this community the perfect place to call home.
Tetherow Lifestyle: Tetherow boasts a premier golf course, miles of scenic hiking and biking trails, a state-of-the-art fitness center, and a range of dining options, making it a haven for outdoor enthusiasts and families alike. Its close proximity to Mount Bachelor and the Deschutes National Forest ensures year-round recreational opportunities, including skiing, snowboarding, mountain biking, and fishing.
Tetherow Real Estate Market: The Tetherow real estate market offers a diverse selection of luxury homes for sale, ranging from modern single-family residences to custom-built estates. Properties in Tetherow are characterized by their high-quality craftsmanship, innovative designs, and seamless integration with the natural landscape.
Tetherow is A Fabulous Community
Tetherow, Bend, Oregon is a luxurious community that offers a perfect blend of natural beauty, recreational opportunities, and world-class amenities. With its diverse real estate options and thriving community spirit, Tetherow is an ideal place to call home. To learn more about the Tetherow lifestyle and to explore available homes for sale, visit Tetherow Homes For Sale.
Tetherow Sustainability and Environmental Commitment: Tetherow demonstrates a strong commitment to environmental sustainability, which is reflected in the community's eco-friendly initiatives. The Tetherow Golf Course is a designated Audubon International Certified Signature Sanctuary, showcasing the community's dedication to preserving wildlife habitats and natural resources. Additionally, many of the homes in Tetherow are built with energy-efficient designs and sustainable materials, minimizing their environmental impact.

Tetherow's Vibrant Social Scene: The community at Tetherow fosters a vibrant social scene, with numerous events and activities available for residents throughout the year. From golf tournaments and fitness classes to seasonal celebrations and wine tastings, there's always something happening in this lively neighborhood. Tetherow's Clubhouse serves as the heart of the community, offering a welcoming space for residents to gather, socialize, and connect.

Proximity to Bend's Cultural Attractions: Tetherow's prime location near downtown Bend allows residents easy access to the city's rich cultural offerings. Explore the High Desert Museum, attend performances at the Tower Theatre, or enjoy the numerous art galleries and studios that populate the area. Additionally, Bend is home to several annual events, such as the BendFilm Festival and the Bend Brewfest, which celebrate the local arts and craft beer scenes.

Investment Opportunities in Tetherow Real Estate: The demand for luxury homes in Bend, Oregon, has been steadily increasing, making Tetherow an excellent choice for real estate investment. With its desirable location, unparalleled amenities, and strong community spirit, Tetherow properties are poised for long-term appreciation. To learn more about real estate investment opportunities, Contact Us for a discussion on a potential homepurchase which would meet your requirements. If you are considering implementing an exchange, be sure to learn more about the process on our 1031 Tax Exchange page, which will help you navigate the selling and purchase of your exchange property.
Tetherow Real Estate - A Lifestyle Choice
Tetherow in Bend, Oregon is a luxurious and vibrant community that embodies the perfect fusion of natural beauty, recreational opportunities, and modern conveniences. Its diverse real estate offerings and exceptional amenities make it the ideal place to call home or invest in. To discover more about the Tetherow lifestyle and explore available homes for sale call Greg Broderick, Broker at (541)280-2363 or you can send us a message here: Contact Us.
Tetherow in Bend, OR is a unique community that harmoniously blends natural beauty, luxury living, and an inclusive atmosphere. With a diverse selection of real estate options, world-class amenities, and countless recreational and cultural experiences, Tetherow is the ideal destination for those seeking an unparalleled living experience or investment opportunity.
Tetherow Real Estate - 6 Month Market Activity
49 Properties
Address
Beds
Baths
Sq.Ft.
Price(%Chng)
$/Sq.Ft.
On Site
19130 Cartwright Ct
Bend, OR 97702
4
6
4,764
$3,844,305
$806.95
--
19470 Randall Ct
Bend, OR 97702
3
3
3,080
$1,745,000
$566.56
--
61379 Lost Hollow Loop
Bend, OR 97702
3
3
2,858
$1,444,500
$505.42
--
19190 Cartwright Ct
Bend, OR 97702
4
5
3,967
$2,845,750
$717.36
19 days
61282 Meeks Trl
Bend, OR 97702
3
4
2,442
$1,325,000
$542.59
--
61310 Meeks Cutoff Rd
Bend, OR 97702
3
4
2,677
$1,385,000
$517.37
--
61303 McRoberts Ln
Bend, OR 97702
3
3
2,219
$1,179,000
$531.32
26 days
61548 Hardin Martin Ct
Bend, OR 97702
5
4
4,564
$3,800,000
$832.60
--
19360 Blue Bucket Ln
Bend, OR 97702
2
3
1,706
$959,900
$562.66
29 days
19209 Cartwright Ct
Bend, OR 97702
4
5
4,348
$3,700,000
$850.97
35 days
19211 Gateway Loop
Bend, OR 97702
3
4
2,600
$1,350,000
$519.23
--
61384 Lost Hollow Loop
Bend, OR 97702
4
3
2,832
$1,975,000
$697.39
43 days
19143 Gateway Loop
Bend, OR 97702
3
4
2,838
$1,575,000
$554.97
45 days
19118 Currier Dr
Bend, OR 97702
3
4
4,233
$3,297,000
$778.88
--
19176 Gateway Loop
Bend, OR 97702
3
4
3,262
$1,495,000
$458.31
--
61306 McRoberts Ln
Bend, OR 97702
2
3
1,652
$899,000
$544.19
58 days
19184 Cartwright Ct
Bend, OR 97702
4
5
4,293
$2,977,750
$693.63
--
19379 Alianna Loop
Bend, OR 97702
4
5
3,884
$1,825,000
$469.88
--
61347 Kindle Rock Loop
Bend, OR 97702
3
4
2,886
$1,450,000
$502.43
--
19130 Gateway Loop
Bend, OR 97702
5
6
2,223
$1,180,000
$530.81
--
61451 Blurton Ct
Bend, OR 97702
3
5
4,379
$2,523,000
$576.16
--
61300 McRoberts Ln
Bend, OR 97702
2
2
1,350
$849,000
$628.89
72 days
61285 Tetherow Dr
Bend, OR 97702
2
2
1,172
$995,000
$848.98
--
19208 Gateway Loop
Bend, OR 97702
5
6
2,549
$1,212,900
$475.83
--
61308 Howe Way
Bend, OR 97702
2
3
1,652
$850,000
$514.53
--
61649 Hosmer Lake Dr
Bend, OR 97702
3
4
3,821
$2,725,000

-7.6%

$713.16
84 days
19239 Solomon Dr
Bend, OR 97702
5
6
3,195
$1,525,000
$477.31
--
61581 Hardin Martin Ct
Bend, OR 97702
3
5
4,788
$3,200,000
$668.34
--
61575 Hardin Martin Ct
Bend, OR 97702
3
4
3,256
$2,855,000
$876.84
--
19480 Randall Ct
Bend, OR 97702
3
3
2,572
$1,800,000
$699.84
--
19385 Alianna
Bend, OR 97702
5
6
4,164
$1,995,000
$479.11
--
61359 Lost Hollow Loop
Bend, OR 97702
4
6
3,665
$2,395,000
$653.48
--
19247 Solomon Dr
Bend, OR 97702
5
6
3,302
$1,500,000
$454.27
--
61296 Howe Way
Bend, OR 97702
2
2
1,350
$825,000
$611.11
--
61284 Howe Way
Bend, OR 97702
2
3
1,652
$950,000
$575.06
--
19275 Outrider Loop
Bend, OR 97702
3
3
3,012
$1,850,000

-7.5%

$614.21
94 days
19366 SW Seaton Loop
Bend, OR 97702
3
4
2,961
$1,999,900

-4.6%

$675.41
101 days
61462 Weinhard Ct
Bend, OR 97702
4
6
5,652
$4,265,000

-5.2%

$754.60
107 days
61534 Hosmer Lake Dr
Bend, OR 97702
4
5
3,670
$2,200,000
$599.46
--
19170 Gateway Loop
Bend, OR 97702
3
4
3,262
$1,522,420
$466.71
--
19360 Alianna
Bend, OR 97702
3
4
2,757
$1,309,000
$474.79
--
19363 Blue Bucket Ln
Bend, OR 97702
2
3
1,766
$899,000
$509.06
--
61862 Hosmer Lake Dr
Bend, OR 97702
4
5
4,317
$3,150,000
$729.67
--
19178 Cartwright Ct
Bend, OR 97702
3
4
3,676
$2,572,000
$699.67
--
61341 Kindle Rock Loop
Bend, OR 97702
2
3
2,337
$1,295,000
$554.13
--
19184 Gateway Loop
Bend, OR 97702
3
4
3,262
$1,495,000
$458.31
--
61358 Triple Knot Rd
Bend, OR 97702
2
3
2,336
$1,100,000
$470.89
--
61913 Hosmer Lake Dr
Bend, OR 97702
5
6
4,215
$3,495,000

-5%

$829.18
295 days
61919 Hosmer Lake Dr
Bend, OR 97702
4
4
3,834
$3,880,000
$1,012.00
368 days