Bend Oregon Real Estate / SE Section
Welcome to SE Bend, Oregon where Bend real estate and homes for sale on larger lots are somewhat easier to find, due to a number of subdivisions which are platted with lots larger than 6000 sq. ft. (the average city lot size observed today). Know in advance that homes on larger lots do tend to be in older subdivisions, and that some of these homes are starting to show their age. A great example of subdivisions which will provide you with elbow room in SE Bend, OR would be Sundance, Mountain High or Woodside Ranch. If you prefer real estate with a golf course setting, Sunset View Estates offers a beautiful woodsy setting with several nice homes for sale at any given time. On a more budget friendly scale, Nottingham Square and Tillicum Village are certainly worth your consideration while scouring the Bend Oregon real estate market for the perfect house.
Bend Real Estate / SE Homes For Sale
November 29, 2023
Bend Oregon Real Estate
Do you already have an idea which SE Bend neighborhood or subdivision you'd like to live in? If you are looking for new construction, than look no furthur than The Bridges, built by Pahlisch Homes. This neighborhood offers a swimming pool, a rock'n clubhouse, gym, and foot trails. Stonegate, another new construction neighborhood, is also worthy of your consideration. If you are unsure, then search the above list of SE Bend Oregon subdivisions and neighborhoods to find the perfect home for sale in Bend, OR. All real estate listings are updated daily from the Central Oregon MLS. Find your ideal home for sale here!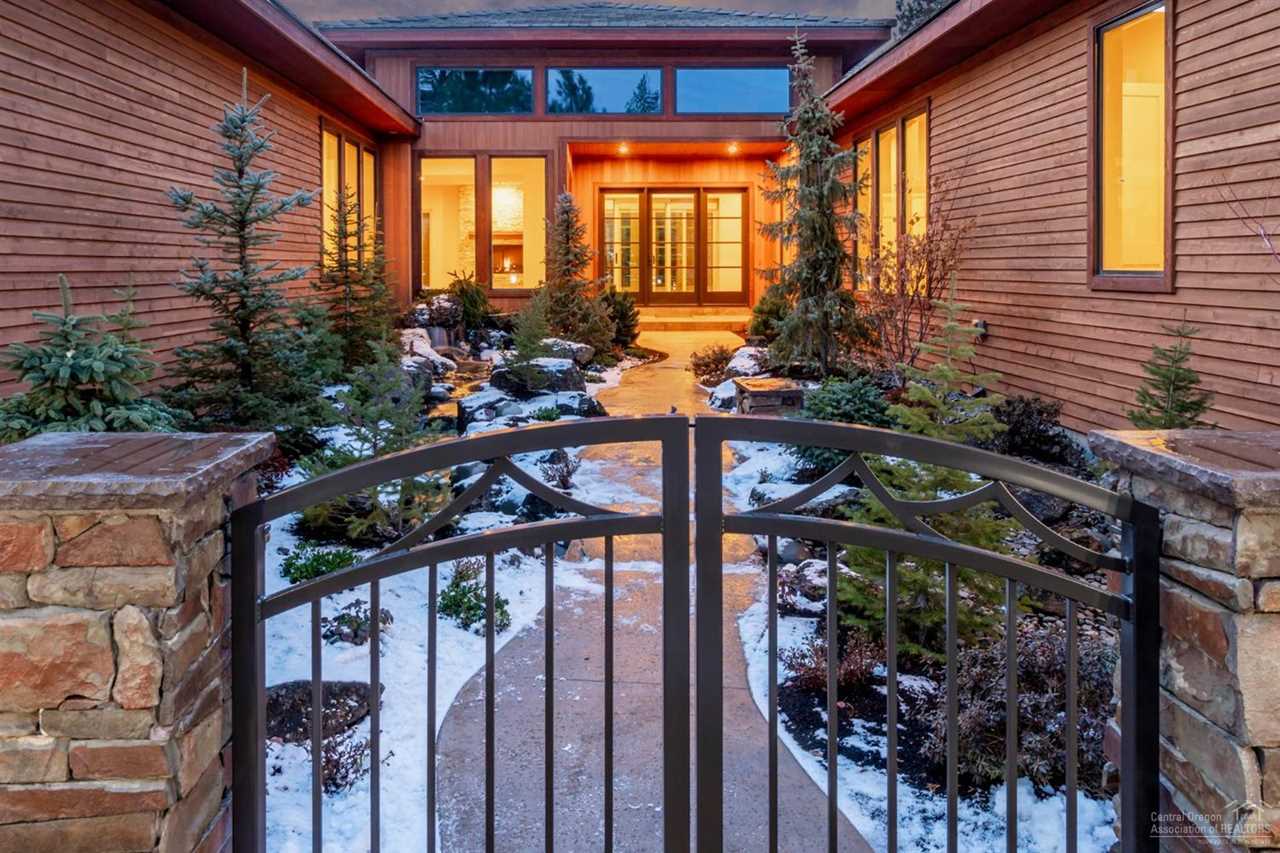 Bend Real Estate Guidance
If you would like more information on any of these SE Bend real estate listings, just click the "Request More Information" button when viewing the details of that property. If you are considering Land For Sale, or a Condo in Bend, we can help with this too. We are the local Housing experts, and can provide you with real estate disclosures, past sales history, property taxes, dates and prices of homes recently sold in the SE area of Bend, Oregon, and more. Do you have specific questions about an Eastside home or property? Call Greg Broderick, an experienced Broker and Realtor with Stellar realty at (541)280-2363 or email at greg@bendrealestate.com. Greg know's Bend Real Estate!
And, if you haven't already, be sure to register for a free account so that you can receive instant MLS email alerts whenever new homes for sale, properties, or real estate come on the market in Southeast Bend, Oregon. If you prefer to shop for a residence or dwelling where your money will go a little furthur, be sure to visit our NE Bend, OR Neighborhoods page.
Bend Oregon Homes For Sale / SE Neighborhoods
Bend Real Estate / SE Bend
150 Properties
Address
Beds
Baths
Sq.Ft.
Price(%Chng)
$/Sq.Ft.
On Site
23555 Rickard Rd
Bend, OR 97702
3
3
3,205
$1,899,999

-13.6%

$592.82
139 days
60292 Big Sky Trl
Bend, OR 97702
4
5
4,824
$1,595,000

-20.1%

$330.64
237 days
60133 Ridgeview Dr
Bend, OR 97702
4
3
3,469
$1,499,000

-3.3%

$432.11
167 days
60025 Scale House Rd
Bend, OR 97702
3
3
2,761
$1,489,000
$539.30
23 days
21950 Butte Ranch Rd
Bend, OR 97702
4
4
2,942
$1,400,000

-3.4%

$475.87
223 days
450 SE Reed Market Rd
Bend, OR 97702
3
3
1,846
$1,350,000
$731.31
27 days
20976 SE Avery Ln
Bend, OR 97702
3
4
2,911
$1,350,000
$463.76
20 days
60441 Tall Pine Ave
Bend, OR 97702
3
3
3,238
$1,299,000

-19.7%

$401.17
136 days
60835 Jennings Rd
Bend, OR 97702
3
3
2,758
$1,250,000
$453.23
35 days
61729 Fargo Ln
Bend, OR 97702
4
3
3,874
$1,243,700

-4.8%

$321.04
45 days
60500 Tall Pine Ave
Bend, OR 97702
4
3
3,387
$1,224,000

-12.6%

$361.38
209 days
60095 E Ridgeview Dr
Bend, OR 97702
3
3
1,758
$1,194,999
$679.75
14 days
21191 Cultus Mountain Ct
Bend, OR 97702
3
4
3,143
$1,175,000
$373.85
154 days
61905 Skyline View Dr
Bend, OR 97702
5
4
2,597
$1,174,900

-11.3%

$452.41
163 days
20366 Silver Sage St
Bend, OR 97702
3
3
2,040
$1,150,000
$563.73
42 days
61350 Larsen Rd
Bend, OR 97702
3
2
1,700
$1,100,000
$647.06
27 days
60495 Dakota Trail Trl
Bend, OR 97702
4
3
2,299
$1,050,000

-4.5%

$456.72
76 days
504 SE Woodland Blvd
Bend, OR 97702
--
--
3,308
$1,000,050
$302.31
14 days
61538 Ward Rd
Bend, OR 97702
3
2
2,115
$999,000

-16.8%

$472.34
127 days
20298 SE Chandler Egan Way
Bend, OR 97702
3
3
2,093
$979,750
$468.11
170 days
20302 SE Chandler Egan Way
Bend, OR 97702
2
3
1,913
$979,750

2.1%

$512.15
168 days
61019 Light Peak Dr
Bend, OR 97702
3
3
2,665
$970,000
$363.98
54 days
332 SE 5th St
Bend, OR 97702
--
--
2,304
$950,000
$412.33
14 days
60488 Hedgewood Ln
Bend, OR 97702
5
3
2,771
$950,000
$342.84
4 days
23085 Chisholm Trl
Bend, OR 97702
3
2
1,901
$949,900

-2.6%

$499.68
146 days
20524 Aberdeen Ct
Bend, OR 97702
4
3
2,242
$924,900
$412.53
43 days
1570 SE Virginia Rd
Bend, OR 97702
4
3
2,789
$879,900
$315.49
42 days
61504 SE Hillridge Rd
Bend, OR 97702
3
3
2,348
$875,000
$372.66
27 days
1819 SE Bronzewood Ave
Bend, OR 97702
4
4
2,151
$869,000
$404.00
227 days
20969 West View Dr
Bend, OR 97702
3
2
1,992
$854,900

-2.3%

$429.17
119 days
21023 Carl St
Bend, OR 97701
--
--
2,500
$850,000
$340.00
56 days
20858 SE Delta
Bend, OR 97702
4
3
2,570
$849,900
$330.70
47 days
2967 NE Worthington Ct
Bend, OR 97701
--
--
2,806
$849,000
$302.57
69 days
60596 Springtree Ct
Bend, OR 97702
4
3
2,138
$835,000

-6.2%

$390.55
177 days
61912 Skyline View Dr
Bend, OR 97702
3
2
1,398
$834,999

-12.1%

$597.28
166 days
20532 SE Dorset Place
Bend, OR 97702
4
3
2,606
$834,900

-1.8%

$320.38
56 days
640 SE Wilson Ave
Bend, OR 97702
--
--
3,256
$799,900
$245.67
63 days
61145 SE Wagyu Dr
Bend, OR 97702
3
3
1,976
$799,900
$404.81
31 days
21103 Tall Mountain Circle
Bend, OR 97702
3
3
2,032
$799,000
$393.21
28 days
1857 SE Autumnwood Ct
Bend, OR 97702
4
3
2,262
$775,000

-7.2%

$342.62
129 days
61142 Hilmer Creek Dr
Bend, OR 97702
4
3
2,478
$775,000

-8.8%

$312.75
129 days
20850 SE Delta Dr
Bend, OR 97702
4
3
2,590
$769,900

2.7%

$297.26
278 days
61150 SE Berkshire Way
Bend, OR 97702
4
3
2,633
$759,900

3.4%

$288.61
69 days
60857 Willow Creek Loop
Bend, OR 97702
3
2
2,458
$750,000

-6.1%

$305.13
83 days
61085 SE Echo Lake Ct
Bend, OR 97702
3
2
1,580
$750,000
$474.68
70 days
60929 SE Sydney Harbor Dr
Bend, OR 97702
3
3
2,283
$749,900
$328.47
179 days
60937 SE Sydney Harbor Dr
Bend, OR 97702
3
3
2,283
$749,900
$328.47
48 days
60933 SE Sydney Harbor Dr
Bend, OR 97702
3
3
2,283
$743,955

1.2%

$325.87
157 days
60915 SE Epic Place
Bend, OR 97702
3
3
2,283
$742,235

1.7%

$325.11
208 days
20871 SE Caldera Dr
Bend, OR 97702
3
3
2,141
$740,990

2.2%

$346.10
41 days