NWX / NorthWest Crossing Homes For Sale
NORTHWEST CROSSING HOMES FOR SALE & Bend OR Real Estate
November 29, 2023
$1,190,000
Med. List Price
NWX Crossing Homes For Sale
Included above are ALL NWX Homes For Sale, a fabulous west side neighborhood located in the NW area of Bend, Oregon. While craftman style homes are abundant throughout this community, we have seen a trend in Bend towards more mid century modern architechural themed homes for sale, which has allowed for a home buyer in Northwest Crossing to have a variety of choices in their purchase. This family friendly community offers a variety of parks, a Saturday Market, wine bar, coffee shop, bakery, and much more. Northwest Crossing is one of Bend's most popular and successful neighborhoods, and just one visit through this community will help you understand why. A potential home buyer has a number of great choices while searching Northwest Crossing Homes For Sale, so you are sure to be pleasantly rewarded if considering a home purchase in NWX.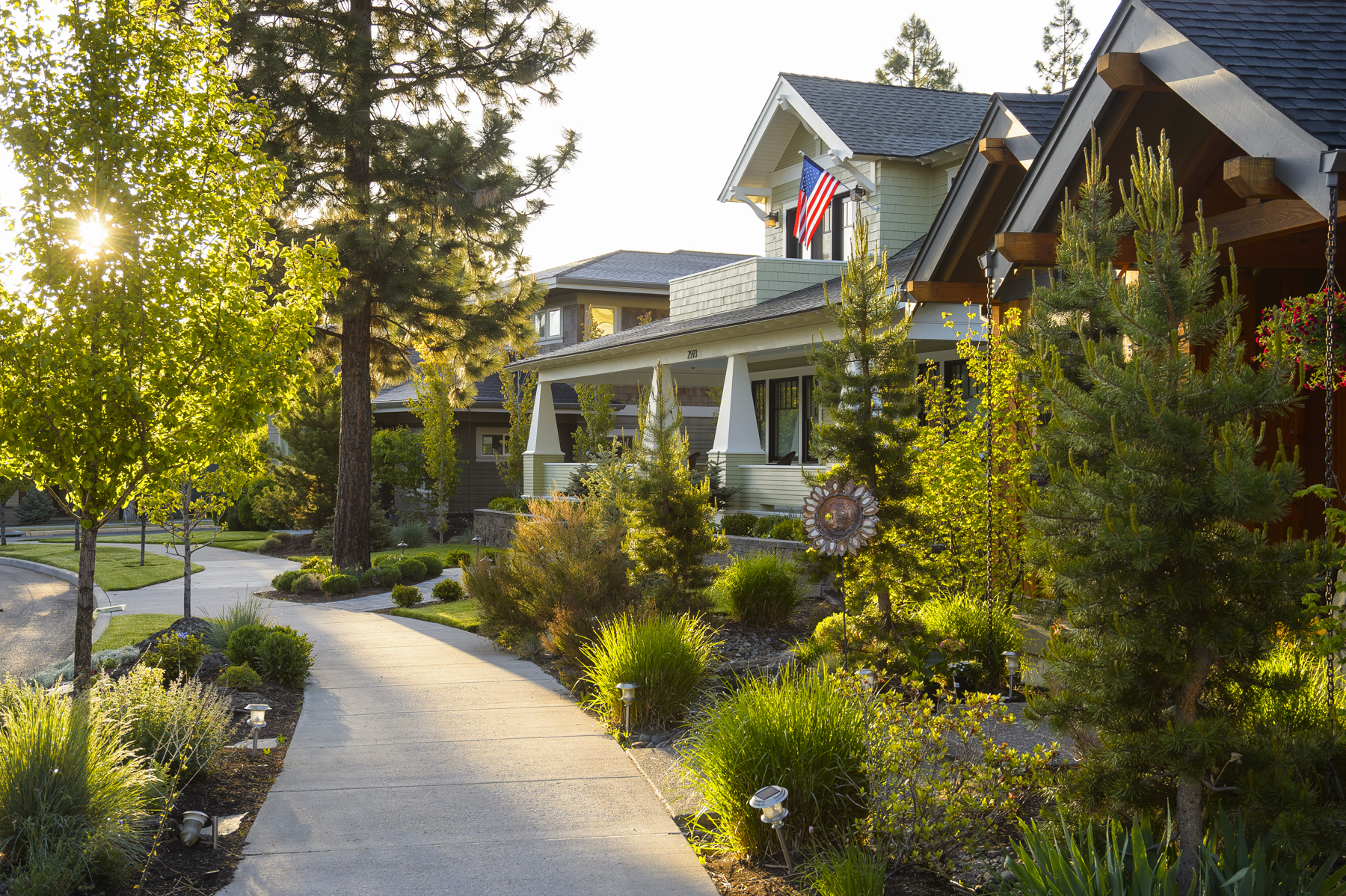 NWX Town-homes & Condo's For Sale
November 29, 2023
Northwest Crossing Home Buying Advice

If you would like more information on any of these homes for sale, just click the "Request More Information" button when viewing the details of that property. If you are considering a 1031 Exchange, we can help! We can also provide you with real estate disclosures, past sales history, property taxes, dates and prices of homes recently sold in this community, and more. To view a map of this NWX neighborhood, click Northwest Crossing Map. These NWX home listings seen below are updated daily from the Central Oregon MLS, so know that you are receiving the latest, up to date information you can possibly receive. If you would like to speak with a Bend Realtor who has first hand knowledge of Northwest Crossing, please call Greg Broderick, a Broker with Stellar Realty NW, to discuss your housing options in this Westside neighborhood. Greg can be reached at (541)280-2363 or greg@BendRealEstate.com. We know Bend Real Estate! If you prefer to learn more about condos for sale in NWX or anywhere else in Bend, Oregon - then we can help with this too!
The Charm of Northwest Crossing in Bend, Oregon
Explore Northwest Crossing, a Vibrant Community with a Small-Town Feel. From its walkable streets to its unique amenities, learn why NWX is a terrific place to live, work, and play. Situated on Bend Oregon's West side, Northwest Crossing in Bend is a picturesque, master-planned community that has captured the hearts of both residents and visitors alike. With a mix of modern and traditional architecture, a rich array of amenities, and a strong focus on sustainability, it's no wonder why this charming neighborhood is quickly becoming one of Bend's most sought-after places to live, work, and play. Discover what makes Northwest Crossing a truly special destination in our comprehensive guide.
NWX - A Thoughtfully Designed Neighborhood
One of the key features of Northwest Crossing is its walkability. The community is designed to prioritize pedestrians and cyclists, ensuring that residents can easily access the neighborhood's many amenities, including parks, schools, and local businesses. Tree-lined streets, wide sidewalks, and an extensive network of trails create a serene and inviting atmosphere that's perfect for a leisurely stroll or a morning run.
Northwest Crossing offers Unique Amenities and Services for All Ages
Northwest Crossing is known for its exceptional amenities that cater to the needs of residents of all ages. The neighborhood boasts multiple parks, such as Discovery Park, which features a 3.1-acre lake, picnic areas, and a playground. Avid fitness enthusiasts will appreciate the community's well-equipped fitness center and yoga studio, while those seeking relaxation can unwind in the neighborhood spa.
Moreover, the community is home to top-rated schools and an array of events throughout the year. From the popular NorthWest Crossing Farmers Market to the annual Munch & Music concert series, there's always something happening in this bustling neighborhood.
A Hub for Local Dining, Shopping, and Entertainment
Northwest Crossing offers a diverse selection of dining options, ranging from cozy coffee shops to gourmet restaurants. Satisfy your cravings at popular eateries like The Sparrow Bakery, La Rosa Mexican Kitchen, or Portello Winecafe. The neighborhood also features a variety of boutique shops, where you'll find unique gifts, apparel, and home goods. Additionally, the neighborhood's proximity to downtown Bend and the Old Mill District ensures that you're never far from the action.
Embracing Sustainability and Green Living
Northwest Crossing prides itself on its commitment to sustainability and green living. The community's sustainable design includes energy-efficient homes, eco-friendly landscaping, and access to public transportation. The NWX neighborhood also features solar-powered streetlights and encourages the use of electric vehicles by providing charging stations throughout the community. This dedication to reducing the neighborhood's environmental impact has not only made Northwest Crossing an eco-conscious place to live but has also earned it numerous awards and accolades for sustainability.
Northwest Crossing - A Great Place to Live, Work, and Play
Northwest Crossing's appealing blend of modern conveniences, natural beauty, and a strong sense of community make it a highly desirable place to call home. With its thoughtfully designed streetscapes, diverse amenities, and commitment to sustainability, this vibrant Bend, Oregon neighborhood offers a lifestyle that is hard to find elsewhere. Whether you're looking for a NWX Homes For Sale, searching for your next favorite restaurant, or just seeking a scenic spot to spend an afternoon, NWX is a destination you won't want to miss. Come and explore this charming community, and discover why so many people are proud to call Northwest Crossing their home.
Receive Updates on NWX Homes For Sale

If you haven't already, be sure to register for a free account so that you can receive email alerts whenever new homes for sale in Northwest Crossing hit the real estate market in Bend, Oregon. We regulary list, show, and sell homes in this Westside neighborhood, and we can more than likely answer any question you might have on NWX homes and real estate in Bend, including whether or not you need an appraisal on your Northwest Crossing home purchase, or if selling, whether a home inspection is in your best interest or not. We are the local Bend Oregon real estate experts, and you can Contact us here. If you are considering other homes in this immediate Bend zip code area, be sure to visit our 97703 homes for sale page. See you in Bend!
NWX Homes For Sale - Sold (last 6 months)
November 29, 2023
$1,267,500
Med. List Price