Bend Oregon Real Estate / NE Section
One of the many allures of finding Bend real estate and/or a home for sale on the Northeast side of Bend, Oregon is its proximity to St. Charles Hospital and The Center. Many in the medical profession prefer to be within a short drives distance of the abundance of medical oriented clinic's located on this side of town. In addition, Costco, Whole Foods, and Trader Joe's are all located on the NE side of town. An additional bonus for a potential home buyer is the fact that a prospective homeowners' money will go furthur on this side of town than anywhere else in Bend, all other things being equal. Many of the new construction neighborhoods in Bend can be found on the Eastside, including homes for sale in Mirada, Grizzly Ridge, and Eagle Point. If Luxury real estate is more your style, then we strongly suggest looking at Pronghorn homes for sale, a truly remarkable high end golf course community which is second to none. If small acreage is more your thing, than you are sure to find a home to your liking at either of the Boonsborough or Old Deschutes subdivisions, but inventory can be fairly scarce at times.
Bend Real Estate / NE Homes For Sale
December 7, 2023
Bend Oregon Real Estate
Some of our perennial favorite Eastside subdivisions which are easy to recommend are Yardley Estates and Lava Ridges by Pahlisch Homes. Know that all real estate listings shown below are updated in real time from the Central Oregon MLS, and that you are currently looking at every Eastside home for sale in the Northeast quadrant! Do you Already have an idea which Bend neighborhood or subdivision you'd like to live in? Search the following list of NE Bend Oregon subdivisions and neighborhoods to find the perfect home for sale in Bend, OR.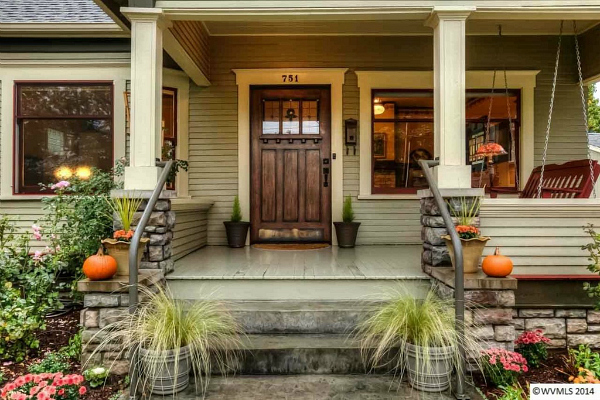 Bend Real Estate Guidance
If you would like more information on any of these NE Bend real estate listings, just click the "Request More Information" button when viewing the details of that property. If you are considering Land For Sale, or a Condo in Bend, we can help with this too. We are the local housing experts, and can provide you with real estate disclosures, past sales history, property taxes, dates and prices of homes recently sold in the NE area of Bend, Oregon, and more. Do you have specific questions about an Eastside home or property? Call Greg Broderick, an experienced Broker and Realtor with Stellar Realty at (541)280-2363 or email at greg@bendrealestate.com. Greg know's Bend Real Estate!
Lastly, if you prefer a condo or townhome in downtown Bend or the Old MIll, then consider The Mill Quarter, Otter Run, or Basecamp. A more budget friendly neighborhood geared towards second homes, which double as a VRBO or a vacation rental opportunity, would be the Inn of The Seventh Mountain or Mt. Bachelor Village. Please call us direct if you would like additional information on real estate in NW Bend.
And, if you haven't already, be sure to register for a free account so that you can receive instant MLS email alerts whenever new homes for sale, properties, or real estate come on the market in Northeast Bend, Oregon.
Bend Oregon Homes For Sale / NE Neighborhoods
Bend Real Estate / NE Bend
166 Properties
Address
Beds
Baths
Sq.Ft.
Price(%Chng)
$/Sq.Ft.
On Site
3887 NE Smith Rock Way
Terrebonne, OR 97760
3
3
3,543
$3,700,000

-7.5%

$1,044.31
189 days
66281 White Rock Loop
Bend, OR 97703
3
4
3,766
$2,495,000
$662.51
57 days
65970 Pronghorn Estates Dr
Bend, OR 97701
4
4
3,508
$2,199,000
$626.85
120 days
62806 Montara Dr
Bend, OR 97701
4
4
4,065
$2,149,999

-2.3%

$528.91
143 days
62685 Stenkamp Rd
Bend, OR 97701
3
4
3,828
$2,000,000
$522.47
28 days
25025 Horse Ridge Frontage Rd
Bend, OR 97702
3
3
2,654
$1,995,000

-13.2%

$751.70
36 days
65085 Deschutes Pleasant Ridge Rd
Bend, OR 97701
4
2
1,275
$1,990,000
$1,560.78
81 days
65852 Bearing Dr
Bend, OR 97701
3
4
3,306
$1,990,000
$601.94
50 days
23116 Switchback Ct
Bend, OR 97701
4
4
2,724
$1,650,000
$605.73
7 days
65883 Bearing Dr
Bend, OR 97701
3
4
3,005
$1,595,000
$530.78
107 days
21000 Scottsdale Dr
Bend, OR 97701
4
3
2,518
$1,539,000

-0.6%

$611.20
21 days
2287 NE 8th St
Bend, OR 97701
3
3
2,698
$1,495,000

-6.3%

$554.11
109 days
20975 Scottsdale Dr
Bend, OR 97701
3
3
2,199
$1,390,000
$632.11
49 days
3070 NE Torreo Place
Bend, OR 97701
--
--
4,350
$1,300,000
$298.85
29 days
65652 Swallows Nest Ln
Bend, OR 97701
4
5
3,452
$1,290,000
$373.70
140 days
2940 NE Nikki Ct
Bend, OR 97701
--
--
4,456
$1,250,000
$280.52
112 days
626 NE Norton Ave
Bend, OR 97701
6
4
2,325
$1,250,000

-10.7%

$537.63
101 days
26100 Horsell Rd
Bend, OR 97701
4
4
3,400
$1,200,000

-27.3%

$352.94
196 days
63060 Campion Place
Bend, OR 97701
7
5
4,800
$1,050,000

-2.8%

$218.75
59 days
1978 NE Cliff Dr
Bend, OR 97701
5
3
2,840
$999,900
$352.08
98 days
455 NE Underwood Ave
Bend, OR 97701
--
--
3,000
$950,000

-9.5%

$316.67
176 days
475 NE Underwood Ave
Bend, OR 97701
--
--
3,000
$950,000

-9.5%

$316.67
176 days
624 NE Franklin Ave
Bend, OR 97701
2
1
768
$950,000
$1,236.98
2 days
3006 NE Nipper Dr
Bend, OR 97701
4
3
2,837
$899,900
$317.20
30 days
62860 Dickey Rd
Bend, OR 97701
3
2
1,803
$895,000
$496.39
45 days
1859 NE Neveah Ln
Bend, OR 97701
5
3
2,849
$889,900
$312.36
50 days
1877 NE Neveah Ln
Bend, OR 97701
3
3
2,623
$879,900
$335.46
113 days
3038 NE Nipper Dr
Bend, OR 97701
4
3
2,228
$873,838
$392.21
--
3021 NE Nipper Dr
Bend, OR 97701
4
3
2,837
$859,900
$303.10
138 days
2141 NE 8th St
Bend, OR 97701
3
2
2,992
$850,000
$284.09
67 days
63095 Pikes Ct
Bend, OR 97701
3
3
2,472
$835,000

-1.8%

$337.78
77 days
3037 NE Nipper Dr
Bend, OR 97701
4
3
2,228
$827,945

2.2%

$371.61
209 days
21407 Bradetich Loop
Bend, OR 97701
3
2
1,967
$825,000
$419.42
25 days
3029 NE Nipper Dr
Bend, OR 97701
4
3
2,228
$814,900
$365.75
207 days
3018 NE Nipper Dr
Bend, OR 97701
4
3
2,228
$809,900
$363.51
162 days
3017 NE Nipper Dr
Bend, OR 97701
4
3
2,228
$809,900
$363.51
136 days
1871 NE Neveah Ln
Bend, OR 97701
3
2
1,937
$799,900

-1.8%

$412.96
115 days
0 16 OB Riley Rd
Bend, OR 97703
3
3
2,300
$799,900
$347.78
84 days
21665 Old Red Rd
Bend, OR 97702
4
3
2,281
$799,900
$350.68
82 days
3034 NE Nipper Dr
Bend, OR 97701
4
3
2,122
$799,900
$376.96
39 days
21409 Keyte Ln
Bend, OR 97701
3
3
2,060
$799,500
$388.11
109 days
25095 Bachelor Ln
Bend, OR 97701
3
2
1,680
$799,000

-15.9%

$475.60
163 days
63105 Douglas Ln
Bend, OR 97701
2
2
1,312
$787,000

-0.3%

$599.85
44 days
2776 NE Red Oak Dr
Bend, OR 97701
4
4
3,011
$784,000
$260.38
--
3009 NE Nipper Dr
Bend, OR 97701
4
3
2,590
$779,900
$301.12
46 days
20889 Imwalle Ct
Bend, OR 97701
3
2
1,488
$778,500

-3.8%

$523.19
114 days
64090 Deschutes Market Rd
Bend, OR 97701
3
3
2,911
$775,000
$266.23
7 days
3033 NE Nipper Dr
Bend, OR 97701
4
3
2,590
$769,900
$297.26
209 days
3026 NE Nipper Rd
Bend, OR 97701
4
3
2,590
$769,900
$297.26
168 days
1359 NE Dawson Dr
Bend, OR 97701
--
--
2,384
$754,999

-1.3%

$316.69
114 days