Duplex For Sale Bend Oregon
View every Duplex For Sale in Bend Oregon here on our income property page! Are you considering purchasing an income or investment property such as a duplex or other revenue producing multi unit investment property? Let us show you the best income producing rental property for sale in Bend, Oregon whether it is a duplex, triplex, or other revenue generating real estate investment. If you are considering a Bend Oregon Duplex For Sale, or potentially any other multi-unit or apartment building, we can help. Contemplating a 1031 Exchange, we can help with this too! Please Contact Us if you would like to discuss any of the income properties for sale observed below.
All Duplex Listings For Sale In Bend, OR
November 29, 2023
Duplex & Other Income Properties For Sale - Deschutes County (excludes Bend, OR)
November 29, 2023
$1,199,000
Med. List Price
Duplex & All Other Income Property Listed For Sale Which Sold In Bend, Oregon and Deschutes County - Prior 6 Months.
November 29, 2023
Investing in a Duplex for sale in Bend, Oregon
Discover why purchasing a duplex in Bend, Oregon is a smart investment property choice among investors. In this article, we will explore the benefits of real estate investing in multi-units, and specifically a duplex in the booming city of Bend.
Bend, Oregon has become one of the most desirable places to live in the Pacific Northwest. With its picturesque landscape, thriving economy, and vibrant outdoor lifestyle, it's no wonder that the city is experiencing rapid growth. The Bend real estate market is booming, and this gem of a mountain town continues to experience remarkable growth. With growth comes a need for housing, and opportunity for the Bend real estate investor. This thriving Oregon market offers investors promising returns on their Duplex and other investment properties.
Duplexes Offer a Dual-Source Income: When you invest in a duplex, you're essentially purchasing two homes under one roof. This means you can benefit from two sources of rental income, which can help to offset the risk of a vacancy and enhance your cash flow.
Lower Maintenance Costs: A duplex typically has lower maintenance costs than two separate single-family homes. With a shared wall, roof, and other major components, maintaining a duplex can be more cost-effective in the long run.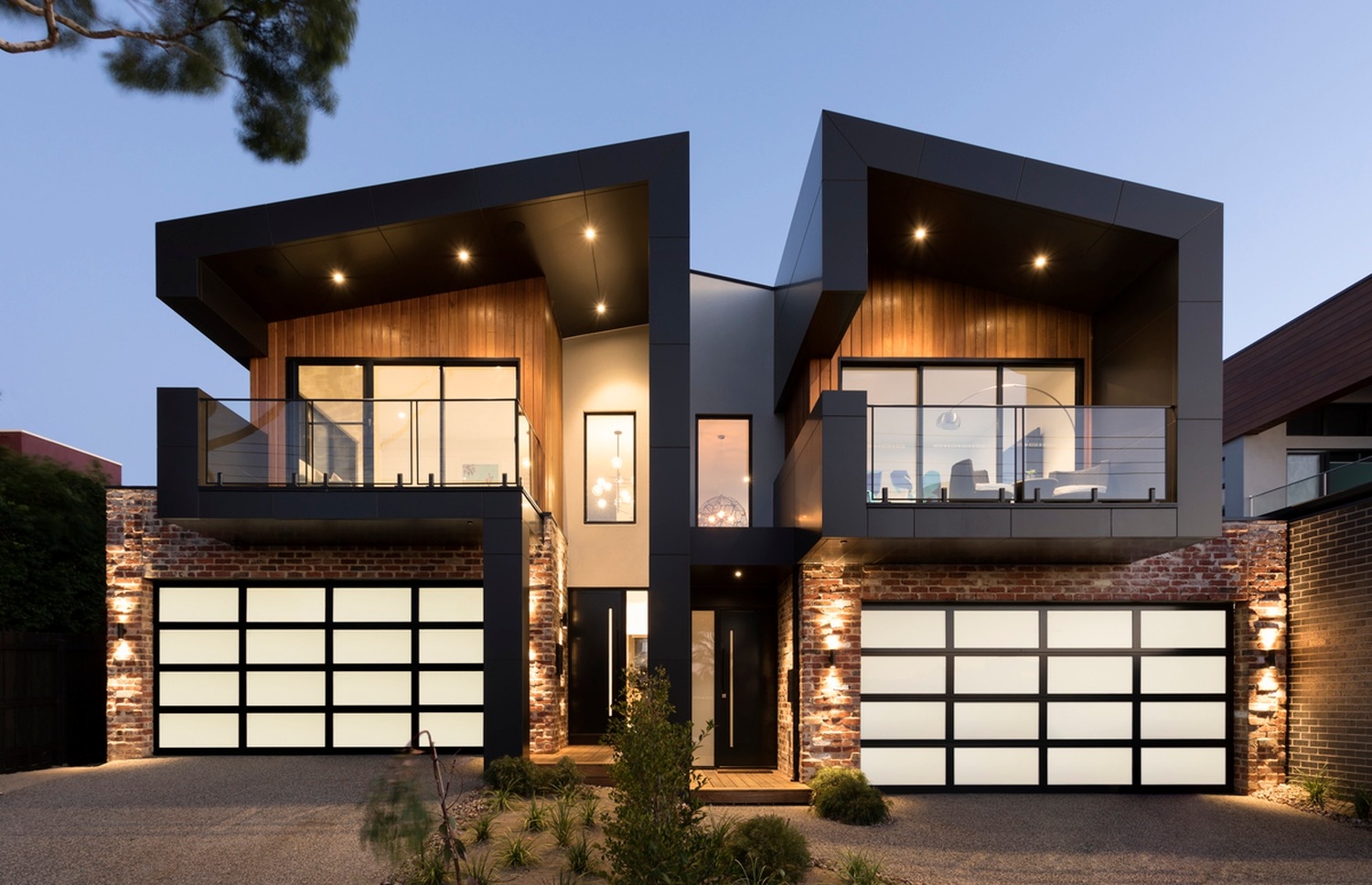 Benefits Of Duplex Ownership In Bend
Owner-Occupied Benefits: One of the greatest advantages of investing in a duplex in Bend, Oregon is the opportunity to live in one unit while renting out the other. Unlike a Townhome or Condo, you own the unit on the other side of the neighboring wall. This not only allows you to offset your mortgage payments with rental income, but also enables you to keep a close eye on your investment property.
Tax Advantages: Investing in a duplex also comes with certain tax benefits, such as depreciation deductions and potential mortgage interest deductions. Be sure to consult with a tax professional or financial advisor to understand the specific tax advantages available for your situation, including a 1031 Exchange.
High Demand for Rental Properties In Bend: With Bend's growing population, the demand for rental properties is high. This is good news for duplex owners, as they can benefit from steady rental income and low vacancy rates while helping fill the "Missing Middle Housing" gap oberved throughout Bend, Oregon.
Additional Perks Of Owning A Bend Oregon Duplex
A duplex Investment In Bend, Oregon offers an array of benefits, from dual-income sources to tax advantages. With a booming real estate market and high demand for rental properties, a duplex investment in Bend is a smart choice for your real estate portfolio. Including:
Appreciation Potential: As Bend's population continues to grow and the city expands, property values are expected to rise. Investing in a duplex can provide you with the opportunity to benefit from this appreciation, increasing your overall wealth over time. To stay up-to-date with the latest Duplex and multi-unit market trends, Contact Us for more rental property information. To help determine if you should buy a duplex, consider reading this article.
Financing Opportunities: Financing a duplex can be easier than you might think. Many lenders offer favorable loan options for duplex purchases, such as lower down payment requirements and attractive interest rates.
Building Equity: By investing in a duplex and renting out one or both units, you can build equity more rapidly than with a single-family home. As your tenants pay down your mortgage and your property appreciates, your equity will grow, increasing your net worth and providing future financial security.
Diversifying Your Investment Portfolio: Investing in a duplex in Bend, Oregon, can help you diversify your investment portfolio, reducing your overall risk and potentially increasing your returns. Real estate investments can act as a hedge against inflation, providing a stable source of income and long-term capital appreciation.
Why Consider A Duplex For Sale?
A duplex investment in Bend, Oregon offers numerous advantages, including tax advantages, that make it a smart choice for any real estate investor. With Bend's thriving real estate market, high demand for rental properties, and the multitude of benefits associated with duplex ownership, there has never been a better time to consider this investment strategy. To get started on your investment journey, visit our Bend Oregon Real Estate homepage and explore the wealth of resources, listings, and expert advice available to help you make informed decisions and maximize your investment potential.
Triplex, Fourplex, Multi Unit Apartment Buildings For Sale
November 29, 2023
All DUPLEX & Multiplex For Sale In Bend
42 Properties
Address
Beds
Baths
Sq.Ft.
Price(%Chng)
$/Sq.Ft.
On Site
21027 Carl St
Bend, OR 97701
--
--
2,500
$850,000
$340.00
--
504 SE Woodland Blvd
Bend, OR 97702
--
--
3,308
$1,000,050
$302.31
14 days
332 SE 5th St
Bend, OR 97702
--
--
2,304
$950,000
$412.33
14 days
3070 NE Torreo Place
Bend, OR 97701
--
--
4,350
$1,300,000
$298.85
21 days
60929 Alpine Dr
Bend, OR 97702
--
--
6,000
$240,000
$40.00
--
362 NW Riverside Blvd
Bend, OR 97703
--
--
2,316
$1,200,000
$518.13
--
1124 NW Portland Ave
Bend, OR 97703
--
--
1,648
$925,000
$561.29
34 days
Address Withheld
Bend, OR 97702
--
--
3,168
$825,000
$260.42
--
20808 Comet Ln
Bend, OR 97701
--
--
2,228
$722,800
$324.42
--
768 NW Saginaw Ave
Bend, OR 97703
--
--
2,449
$1,400,000
$571.66
41 days
20070 SW Beth Ave
Bend, OR 97702
--
--
2,490
$810,000
$325.30
41 days
2012 NE Neil Way
Bend, OR 97701
--
--
5,692
$1,250,000
$219.61
--
20085 Sally Ct
Bend, OR 97702
--
--
3,056
$875,000
$286.32
48 days
139 SW Westpine Place
Bend, OR 97702
--
--
2,514
$1,095,000
$435.56
48 days
2742 NE Mesa Ct
Bend, OR 97701
--
--
3,672
$1,025,000
$279.14
--
20138 Flowing Water Way
Bend, OR 97702
--
--
3,010
$1,050,000
$348.84
--
21023 Carl St
Bend, OR 97701
--
--
2,500
$850,000
$340.00
56 days
1116 NW Portland Ave
Bend, OR 97703
--
--
2,496
$1,200,000
$480.77
59 days
61552 SE Lucia St
Bend, OR 97702
--
--
2,500
$850,000
$340.00
--
640 SE Wilson Ave
Bend, OR 97702
--
--
3,256
$799,900
$245.67
63 days
1121 NE Hidden Valley Dr
Bend, OR 97701
--
--
2,664
$815,000
$305.93
69 days
2967 NE Worthington Ct
Bend, OR 97701
--
--
2,806
$849,000
$302.57
69 days
Address Withheld
Bend, OR 97703
--
--
3,889
$2,150,000
$552.84
70 days
1018 NW Ogden Ave
Bend, OR 97703
--
--
3,239
$1,343,250
$414.71
--
1731 NE Lotus Dr
Bend, OR 97701
--
--
2,612
$739,000
$282.92
--
2240 NW Awbrey Rd
Bend, OR 97703
--
--
840
$533,000
$634.52
--
61373 Sally Ln
Bend, OR 97702
--
--
2,846
$790,000
$277.58
--
2940 NE Nikki Ct
Bend, OR 97701
--
--
4,456
$1,250,000
$280.52
104 days
61546 SE Lucia St
Bend, OR 97702
--
--
2,500
$850,000
$340.00
--
1359 NE Dawson Dr
Bend, OR 97701
--
--
2,384
$754,999

-1.3%

$316.69
106 days
2973 NE Hope Dr
Bend, OR 97701
--
--
1,928
$885,000
$459.02
--
2610 NW Fawn Run Ln
Bend, OR 97703
--
--
3,669
$1,425,000
$388.39
113 days
20240 Fairway Dr
Bend, OR 97702
--
--
2,298
$590,000
$256.74
113 days
61555 Alstrup Rd
Bend, OR 97702
--
--
2,076
$858,000
$413.29
--
1604 NE 6th St
Bend, OR 97701
--
--
1,778
$735,000
$413.39
--
845 NW Ogden Ave
Bend, OR 97703
--
--
4,204
$925,000

-15.5%

$220.03
160 days
455 NE Underwood Ave
Bend, OR 97701
--
--
3,000
$950,000

-9.5%

$316.67
168 days
475 NE Underwood Ave
Bend, OR 97701
--
--
3,000
$950,000

-9.5%

$316.67
168 days
5 SW Roosevelt Ave
Bend, OR 97702
--
--
2,500
$815,000
$326.00
--
65 SW Roosevelt Ave
Bend, OR 97702
--
--
5,352
$1,112,000
$207.77
--
911 NW Portland Ave
Bend, OR 97703
--
--
1,730
$750,000

-16.6%

$433.53
181 days
985 NE Hidden Valley Dr
Bend, OR 97701
--
--
2,256
$670,000
$296.99
195 days