Bend Developer Moving Forward With Master Plan in NW Crossing
Posted by Greg Broderick on Monday, March 11, 2019 at 9:58 PM
By Greg Broderick / March 11, 2019
Comment
NW Crossing to add 650 homes, cottages, and apartments - bend, Oregon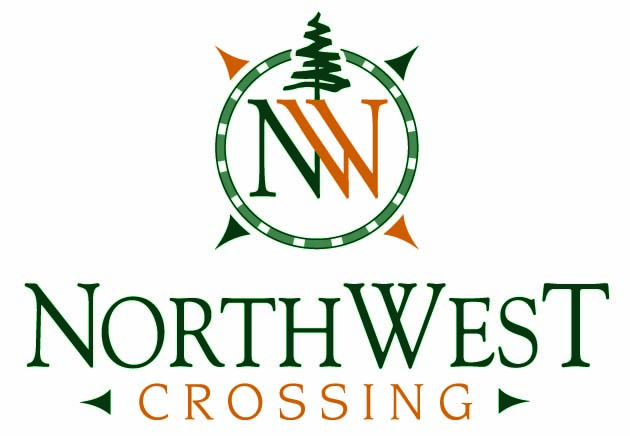 Bend Bulletin
Two master plans that could eventually add 1,750 units of housing to the city of Bend will debut to the public this year.
First up is Discovery West, which Brooks Resources will present to the Bend Planning Commission on Monday evening.
The master plan calls for 650 single-family homes, townhouses, cottages and apartments or condominiums on 245 acres west of NorthWest Crossing.
View NW Crossing Homes For Sale | Map of NW Crossing | Link to original Article
This summer, Pahlisch Homes plans to file a master plan with the city for about 175 acres northeast of Deschutes Market and Butler Market roads that would contain 1,100 houses, townhouses and apartments.
Each of the master plans calls for more housing units than any other plan the city has approved since 2012, said Russell Grayson, Bend Community Development director. If built today, the 1,750 units would increase Bend's current housing stock of about 34,000 units by 5 percent.
The developers expect it will take a decade or more to build out their plans. The city approves a few hundred residential lots each year, including those that are part of master plans.
The number has ranged from 191 to 423 over the last four years, Grayson said.
Brooks and Pahlisch executives said their plans reflect lessons learned about what consumers want in their homes and neighborhoods.
After developing NorthWest Crossing around a retail center, Brooks Resources has realized that proximity to parks and trails is a big draw, President Kirk Schueler said.
Discovery West will have a long swath of parkland that creates connectivity to Shevlin Park via the next neighborhood to the west, Tree Farm.
Pahlisch has heard from city officials about the so-called "missing middle," or lack of homes affordable to middle-income households, said Cory Bittner, operations and design partner at Pahlisch.
The volume home builder's master plan, called Petrosa, is a response to that need, he said.
"What you're going to see here is a mix of housing you haven't seen in Bend before," said Jerry Jones, a land development consultant who is working with Pahlisch on the plan.
In addition to 450 apartments, the plan includes a variety of single-family home types. There will be townhouses and one-story and two-story houses, both with garages facing the street and with garages off an alley. Sizes will range from 1,100 square feet to 3,500 square feet.
"And not just a handful of these smaller ones," Jones said, referencing a draft of the plan. "There'll be a good supply of these."
The breakdown
About half the size of NorthWest Crossing, Discovery West isn't large enough for its own commercial center, Schueler said. The plan shows areas of employment and limited commercial uses along Skyliners Road west of Miller Elementary.
Just north of the school is where the majority of apartments would be located, Schueler said.
A smaller number of apartments would be in a mixed housing area on the northeast end of the development, where Skyline Ranch Road intersects with a new road serving the standard residential lots to the west.
The mixed housing area would include cottages, townhouses and apartments that will range from four to eight units, Schueler said.
Also in that core area around Skyline Ranch Road, Brook hopes to improve upon the concept of live-work spaces, or living quarters above a storefront, Schueler said. NorthWest Crossing has live-work spaces, but in Discovery West they will have bigger windows, and perhaps more prominent signs, he said.
"The idea is the architecture will convey a ground-floor retail look," he said. He hopes that will attract small shops.
Purely a land developer, Brooks will select home builders to work on Discovery West. If the master plan is approved, Schueler said he hopes to select home builders this spring and finish laying the groundwork for the first phase by the end of the year.
"Those builders would not close on those lots until this time next year," Schueler said. "Then, they start building homes in 2020."
Petrosa would be the largest project Pahlisch has undertaken in Central Oregon since the recession, but it's not a first for the company, Bittner said.
The master-planned community is similar to Butternut Creek, a master-planned community in south Hillsboro, he said.
Pahlisch has been assembling parcels in northeast Bend and meeting with city officials over the past year. The company intends to file at the same time its master plan and area plan for annexation.
In addition to 1,100 units of new housing, the master plan includes a commercial area in the southwest corner along Butler Market Road.
Ideally, the commercial area would be connected by multi-use path to a new elementary school in the northeast corner, Bittner said.
"The concept here is to make sure the community's very walkable," he said.
The development would be bounded on the north side by an extension of Yeoman Road and divided north to south by an extension of Eagle Road.
The North Unit irrigation canal cuts across the northwest corner, which is designated for apartments. A 5-acre park is at the very center of the plan.
Pahlisch executives declined to release a rendering of their plan because details are still under discussion. The development could require as much as $30 million in off-site improvements, Bittner said.
One of the elements they're negotiating with the city is who will pay for the extension of Yeoman Road, he said. That will have a big impact on the cost of development.
— Reporter: 541-617-7860, kmclaughlin@bendbulletin.com