New Homes Bend Oregon
We offer immediate access to all the New Homes in Bend Oregon for sale, with every new construction builder in the area! We understand the building process, and can provide the guidance you need when considering starting from scratch, including site selection, materials, a reputable builder, and the loan process. Find the most appealing New Construction homes for sale here. These new home listings seen below are updated in real time from the Central Oregon MLS, and include every new home for sale in Bend. If you are the type of homeowner who prefers not to deal with deferred maintenance, enjoys the benefits of today's energy efficient construction, and would like to participate in the design of your floorplan (or at least have numerous floorplan options to choose from), color selection and materials used, then researching and discussing why a New Home in Bend Oregon in the near future may be the right decision for you and your family.
All Bend Oregon New Homes For Sale
June 9, 2023
All Bend Oregon New Homes For Sale by Price
Bend Oregon New Homes Inventory
If you would like more information on any of these Bend Oregon New Homes for sale with an inventory update, just click the "Request More Information" button when viewing the details of that property. We can provide you with real estate disclosures, neighborhood sales history, dates and prices of properties recently sold nearby, new home warranty information, land cost, and more. You can also Contact Us in order to make arrangements to meet in person at one of the many new homes under construction at any time in Bend, OR.
Why Buy A New Home?
New homes are always exciting. They offer the opportunity for a fresh start, a chance to build a life in a space that is tailored to your needs and desires. Whether you are a first-time homebuyer or an experienced homeowner, the prospect of a new home is an exciting one. One of the biggest benefits of a new home in Bend is that they are built to modern standards. This means that they are often more energy-efficient, which can help to lower your monthly utility bills. Speaking of lowering your bills, did you know you can also buy a new construction duplex for sale in Bend? (to learn more about this niche market, Contact Us). Additionally, new Bend homes come with a warranty that can provide peace of mind in case any issues arise. Another advantage of a new home is that they offer the latest in design and technology. To see and view the latest inventory of new homes for sale, be sure to visit this link, and realize most builders in Bend, Oregon incorporate the latest trends and innovations into their designs, creating homes that are both stylish and functional. For example, you will find features like smart home technology, open-concept floor plans, and high-end finishes in most new homes in Bend.
New homes also offer the opportunity to customize your space. Many builders allow buyers to choose from a variety of floor plans and finishes, and some even offer the option to make structural changes to the home. This means that you can create a space that is uniquely yours, tailored to your lifestyle and preferences for Central Oregon. Of course, new homes also come with their own set of challenges. Buying a new home often requires a significant investment, and there may be unexpected costs that arise during the construction process. It's important to work with a reputable Bend builder, and to have a clear understanding of the costs and timeline before you commit to purchasing a new home in Bend, Oregon. In conclusion, new homes offer many benefits, including modern standards, innovative design, and customization options. However, it's important to carefully consider the costs and challenges before making a decision. With careful planning and research, a new home in Bend can be a wonderful investment in your future.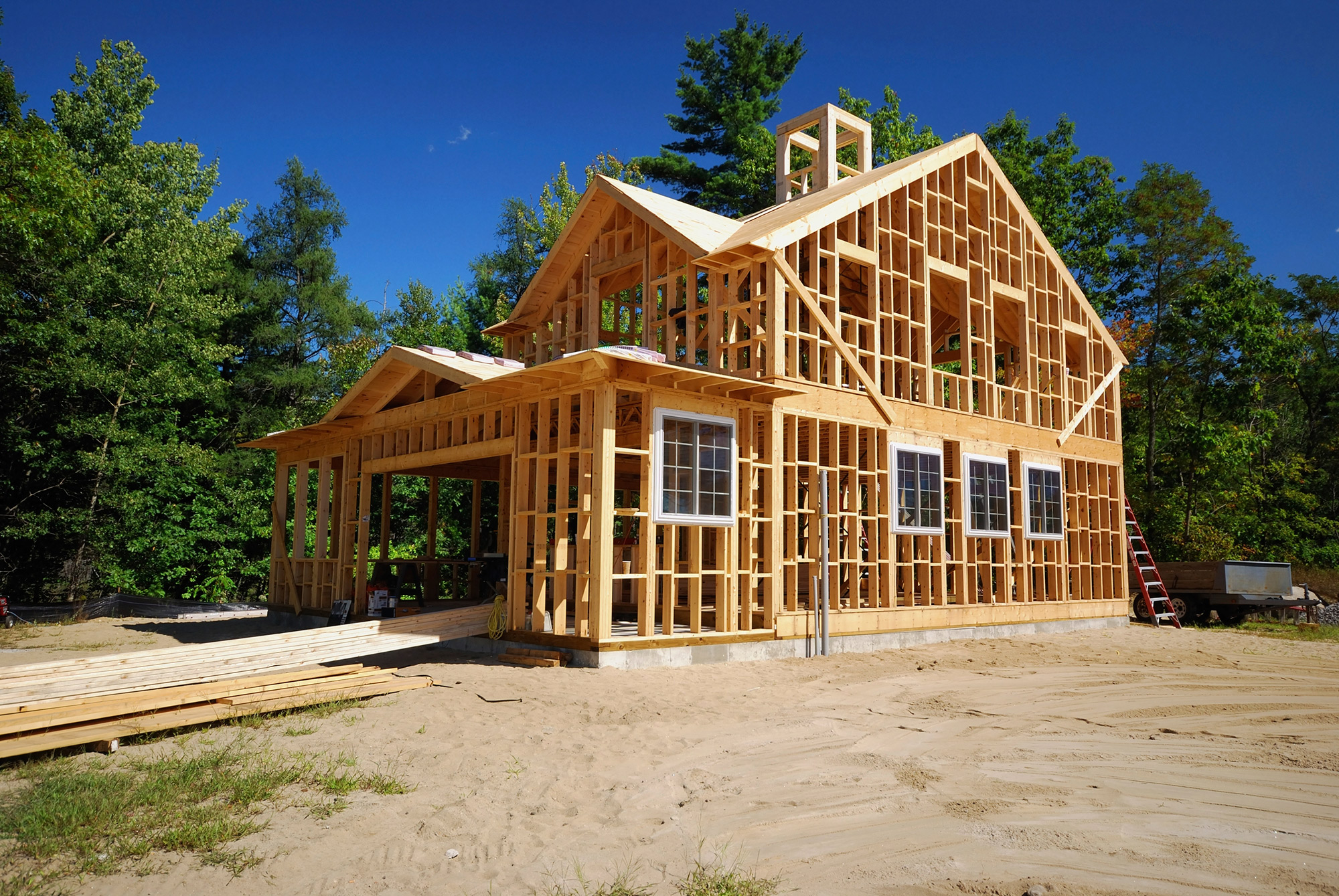 If you would like to learn more as to why the benefits of purchasing a new home in Bend, be sure to look at these top 10 reasons buyers prefer new homes. And, if you haven't already, be sure to register for a free account so that you can receive email alerts whenever new homes in Bend, Oregon come on the market. We know Bend, Oregon real estate, and we work with every new construction home in the Central Oregon area. we have first hand knowledge of the new construction neighborhoods and subdivisions, and have the inside skinny on neighborhoods coming to market which the general public are not aware of yet. Central Oregon has hundreds of new construction builders, and we are fortunate enough to have relationships in place with most of these builders. We also have every new Construction home for sale by Hayden Homes and Pahlisch homes, two of Bend's largest builders, listed on this site. We are your one stop shop for new construction subdivisions and neighborhoods in Bend.
Buying a New Home In Bend OR
Buying a new home in Bend can be both exciting and intimidating, but know that we can assist you every step of the way. We will help yopu navigate the maze of task involved while purchasing a new home, and will help you streamline the home buying process. Our job is to help make buying a new home both fun and rewarding! In the meantime, here is a video detailing the new home buying process, which holds true in Bend, Oregon as well:
New Town homes and Condos

Find your new townhome or condo here! We have every new construction townhome, townhouse, and condominium listed here below for your viewing pleasure. If you are interested in buying a condo in Bend, OR over $1M, be sure to visit our Luxury Bend Oregon Condos page. These MLS listings are updated in real time, so be assured you are looking at all the condo and/or townhome inventory offered in Bend, Oregon for you to choose from. If you have any questions, please be sure to call Greg Broderick, a local Realtor and Bend real estate professional, to field your questions on buying a new home, townhouse, or condo in this region. You can also search all condos in the city limits (not just new construction), by visiting this Bend Oregon Condos For Sale link. Please call Greg at (541)280-2363 if you would like his 25+ years real estate experience in helping buyer's like you navigate the home buying process. See you in Bend!
New Town Homes and Condos For Sale in Bend Oregon
June 9, 2023
Top 5 Reasons to Invest in a New Home in Bend Oregon
Discover the unbeatable advantages of new construction homes in Bend, Oregon, and why they are the ideal investment for your dream lifestyle.
Situated in the heart of Central Oregon, Bend is a picturesque city that has become a sought-after destination for homebuyers. With its stunning landscapes, recreational activities, and friendly community, it's no wonder that Bend is quickly becoming a go-to spot for those looking to invest in new construction homes. In this article, we will explore the top five reasons why buying a new construction home in Bend, Oregon, is an excellent decision for your next property investment.
Customizable Living Spaces One of the main advantages of new construction homes is the ability to customize your living space to suit your unique preferences and lifestyle. In Bend, there are numerous reputable builders that offer a wide range of floor plans and design options, allowing you to create your dream home from the ground up. Plus, new construction homes typically include energy-efficient features and modern appliances, providing both comfort and cost savings. Here is a brief article from Forbes on the steps involved of buying a new construction home

Growing Community and Amenities Bend is a thriving city with a population growth rate that surpasses the national average. As a result, there are new communities and developments offering top-notch amenities such as parks, schools, and shopping centers. When you invest in a new construction home in Bend, you're not just buying a house – you're becoming part of a vibrant, growing community that is perfect for families, young professionals, and retirees alike.

Outdoor Recreation Opportunities Bend is an outdoor enthusiast's paradise, with year-round recreational activities such as skiing, snowboarding, hiking, mountain biking, and fishing. The city is surrounded by the majestic Cascade Mountains, offering breathtaking views and easy access to popular attractions like Mount Bachelor and Smith Rock State Park. A new construction home in Bend provides the perfect base for enjoying all the natural beauty that Central Oregon has to offer.

Strong Real Estate Market The real estate market in Bend is strong and stable, with property values consistently on the rise. Investing in a new construction home in Bend is not only a wise financial decision but also a solid investment in your future. As the city continues to grow and attract new residents, demand for housing is expected to remain high, ensuring a promising return on your investment.

High Quality of Life Bend is known for its high quality of life, boasting excellent schools, a low crime rate, and a strong sense of community. With its stunning landscapes, outdoor activities, and thriving local culture, Bend offers a lifestyle that is both exciting and fulfilling. By investing in a new construction home in Bend, you're securing a piece of this idyllic lifestyle for yourself and your family.
A New Home is waiting For You!
There are countless reasons to invest in a new construction home in Bend, Oregon. From the customizable living spaces and growing community to the endless outdoor recreation opportunities and strong real estate market, Bend offers an unparalleled living experience. As you make the decision to purchase a new construction home, consider the high quality of life, excellent schools, and low crime rates that make Bend an ideal location for families, retirees, and young professionals alike.
To start your search for the perfect new construction home in Bend, Oregon, visit this Bend real estate website, as well as this home builder directory to explore available properties and communities. By working with a knowledgeable Bend Oregon real estate agent, you can be confident that you're making the best possible investment for your future. If you are considering purchasing a new construction home in Bend, Oregon be sure to Contact Us, or Call (541)280-2363. We are ready to schedule a new home consultation meeting in order to help educate you on the new construction home buying process!
Don't miss out on the opportunity to become part of Bend's thriving community and experience the unmatched lifestyle this picturesque city has to offer. With a new construction home in Bend, you'll have the chance to create your dream living space while enjoying all the benefits that come with investing in a strong, stable, and growing real estate market. So, take the first step towards your new life in Bend, Oregon, and discover the many advantages of owning a new construction home in this beautiful and vibrant city. See you in Bend!
Recent New Homes in Bend Oregon - Sold
947 Properties
Address
Beds
Baths
Sq.Ft.
List Price
Sold Price
$/Sq.Ft.
Sold Date
1703 NW Fields St
Bend, OR 97703
3
2
1,811
$1,250,000
$1,255,000
$692.99
6/9/23
18766 River Woods Dr
Bend, OR 97702
3
2
1,559
$635,000
$645,000
$413.73
6/9/23
63507 Stacy Ln
Bend, OR 97701
4
3
2,387
$699,000
$705,000
$295.35
6/9/23
17075 Pasadena Rd
Bend, OR 97707
3
4
1,892
$1,250,000
$1,245,000
$658.03
6/9/23
18117 15 Forestbrook Loop
Bend, OR 97707
3
4
2,253
$1,369,000
$1,369,000
$607.63
6/8/23
2000 NE 8th St
Bend, OR 97701
3
2
1,376
$495,000
$450,000
$327.03
6/8/23
3047 Yellow Ribbon Dr
Bend, OR 97701
3
2
1,415
$659,900
$655,000
$462.90
6/8/23
1565 NW Wall St
Bend, OR 97703
1
2
650
$300,000
$297,500
$457.69
6/8/23
60968 Snowberry Place
Bend, OR 97702
4
3
3,000
$967,000
$975,000
$325.00
6/8/23
20752 SE Iron Horse Ln
Bend, OR 97702
3
3
2,042
$629,000
$629,000
$308.03
6/8/23
19145 NW Chiloquin Dr
Bend, OR 97703
3
3
2,548
$1,350,000
$1,350,000
$529.83
6/8/23
20573 Lot 406 SE Slate Ave
Bend, OR 97702
3
3
2,093
$608,990
$621,890
$297.13
6/7/23
1925 NW Monterey Pines Dr
Bend, OR 97703
3
2
1,213
$484,000
$484,000
$399.01
6/7/23
20517 SE Byron Ave
Bend, OR 97702
4
3
2,038
$568,995
$575,270
$282.27
6/7/23
3273 NE Bain St
Bend, OR 97701
4
3
2,523
$729,900
$729,900
$289.30
6/7/23
19808 Powers Rd
Bend, OR 97702
4
3
3,400
$815,000
$815,000
$239.71
6/7/23
61618 SE Lorenzo Dr
Bend, OR 97702
4
3
2,335
$599,995
$602,995
$258.24
6/7/23
3048 NE Yellow Ribbon Dr
Bend, OR 97701
3
2
1,242
$529,000
$540,000
$434.78
6/7/23
2373 NE Desert Willow Ct
Bend, OR 97701
3
2
1,483
$559,000
$577,000
$389.08
6/7/23
20367 Klahani Dr
Bend, OR 97702
3
2
1,440
$485,000
$450,000
$312.50
6/7/23
20513 SE Byron Ave
Bend, OR 97702
4
3
2,230
$591,995
$588,995
$264.12
6/6/23
3114 NE Elizabeth Ct
Bend, OR 97701
3
3
1,792
$629,000
$615,000
$343.19
6/6/23
20521 #313 SE Byron Ave
Bend, OR 97702
4
3
2,335
$599,995
$599,995
$256.96
6/6/23
62833 NE Cranbrook Place
Bend, OR 97701
3
3
1,573
$567,093
$567,093
$360.52
6/5/23
20606 Lot 389 SE Slate Ave
Bend, OR 97702
4
3
2,130
$619,990
$628,983
$295.30
6/5/23
21186 Charity Ln
Bend, OR 97702
4
2
2,410
$975,000
$975,000
$404.56
6/5/23
61401 SE Lana Way
Bend, OR 97702
3
2
1,658
$599,900
$645,000
$389.02
6/5/23
61534 Hosmer Lake Dr
Bend, OR 97702
4
5
3,670
$2,299,000
$2,200,000
$599.46
6/5/23
65 SW Roosevelt Ave
Bend, OR 97702
--
--
5,352
$1,125,000
$1,112,000
$207.77
6/5/23
21129 Thomas Dr
Bend, OR 97702
3
2
1,201
$519,000
$519,000
$432.14
6/5/23
55962 Wood Duck Dr
Bend, OR 97707
3
2
1,502
$530,000
$525,000
$349.53
6/2/23
1545 NW 5th St
Bend, OR 97703
2
2
883
$689,000
$670,000
$758.78
6/2/23
20509 SE Byron Ave
Bend, OR 97702
4
3
2,335
$604,995
$599,000
$256.53
6/2/23
19976 Heron Loop
Bend, OR 97702
4
4
2,912
$900,000
$895,000
$307.35
6/2/23
2487 NW Monterey Pines Dr
Bend, OR 97703
2
3
1,192
$675,000
$690,000
$578.86
6/2/23
61295 Sarah Dr
Bend, OR 97702
4
3
2,665
$940,000
$940,000
$352.72
6/2/23
61284 Dayspring Dr
Bend, OR 97702
3
3
1,725
$595,000
$610,000
$353.62
6/2/23
60096 SE Ruby Peak Loop
Bend, OR 97702
3
3
2,347
$889,900
$875,000
$372.82
6/2/23
2440 NW Majestic Ridge Dr
Bend, OR 97703
3
3
2,312
$975,000
$950,000
$410.90
6/2/23
3835 NE Oakside Loop
Bend, OR 97701
3
3
2,248
$844,900
$844,900
$375.85
6/1/23
18575 SW Century Dr
Bend, OR 97702
2
2
810
$379,000
$350,000
$432.10
6/1/23
26595 Horsell Rd
Bend, OR 97701
3
3
1,582
$849,000
$795,000
$502.53
6/1/23
60824 Windsor Ct
Bend, OR 97702
5
2
2,044
$595,000
$553,000
$270.55
6/1/23
60818 Granite Dr
Bend, OR 97702
3
2
1,592
$500,000
$500,000
$314.07
6/1/23
26595 Horsell Rd
Bend, OR 97701
3
2
1,582
$849,000
$795,000
$502.53
6/1/23
140 SE 4th St
Bend, OR 97702
2
1
866
$519,000
$509,440
$588.27
6/1/23
19334 Green Lakes Loop
Bend, OR 97702
5
5
5,518
$3,295,000
$2,800,000
$507.43
6/1/23
20534 Empire Ave
Bend, OR 97701
3
3
1,692
$529,000
$530,000
$313.24
6/1/23
17211 Gadwall Dr
Bend, OR 97707
3
2
1,311
$525,000
$533,000
$406.56
6/1/23
55000 Mallard Dr
Bend, OR 97707
2
2
1,378
$975,000
$950,000
$689.40
6/1/23