Stellar Realty Northwest - The Authority on Bend Real Estate
Stellar Realty Northwest is Bend, Oregon's undisputed favorite Real Estate Brokerage in the region, and Greg Broderick, a licensed Oregon real estate broker and his entire team of local Bend realty experts are committed to the highest level of professionalism available in the real estate industry today. We offer the strongest buyer and seller representation available in the city of Bend Oregon, and we strive hard each and every day to insure your real estate or home purchase and/or sale is wildly successful. We know Bend Real Estate! You can Contact Us here. Stellar Realty NW and Greg Broderick, Broker and Realtor extraordinaire are your key to success in buying or selling a home in Bend, Oregon.

Whether buying or Selling in Bend, Oregon
We can help you! We regularly represent discerning buyer's and Seller's in the purchase of luxury homes and land in the BEND OREGON REAL ESTATE marketplace. If you have a question regarding one of the many fine neighborhoods you see on this site, than we would encourage you to pick up the phone and call us. Thank you for visiting our website; we hope to be your point of contact with any Bend MLS listings which you discover while utilizing this online Oregon real estate resource that we have provided here. We know Bend real estate!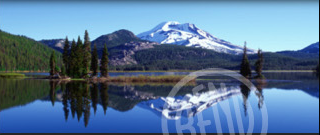 Local Knowledge... World Class Results!
We are Bend, Oregon real estate! We are located downtown at 109 NW Greenwood Avenue Ste. #105 in Bend Oregon if you would like to stop by and visit us in person. You can also e-mail Greg Broderick, Broker and Realtor at greg@BendRealEstate.com . Greg can also be reached in Bend, OR on his cell phone at (541)280-2363. Thank you for visiting our website, and we look forward to providing you with an abundance of information in order to help you make an educated decision on buying or selling real estate in Bend, OR. See you in Bend!